Standard Sample Stage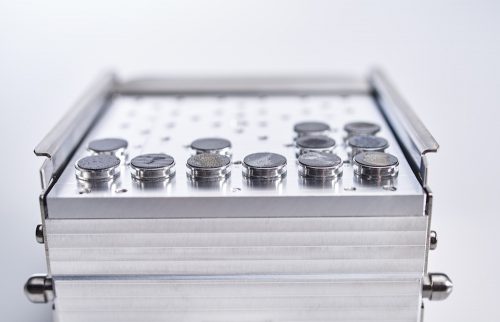 The Phenom XL comes equipped with a chamber that allows analysis of large samples. Sample loading is simple and easy and the proprietary venting/loading mechanism ensures the fastest vent/load cycle in the world.
Up to 100 mm x 100 mm
Analyze multiple samples, up to 36 on 12 mm pin stubs
---
Motorized Tilt & Rotation SEM Sample Holder
In many SEM applications, a user can gain more insight into sample properties if the sample can be tilted and rotated. This holder contains a sub-stage that allows users to easily and safely look at a sample from all sides.
Eucentric tilt and compucentric rotation on a desktop SEM
Fast time-to-image with sample loading < 1 minute
Navigation with real-time CAD rendering of sample and chamber
Tilt angle up to 90˚
Fully integrated anti-collision safety mechanism
---
SEM Resin Mount Inserts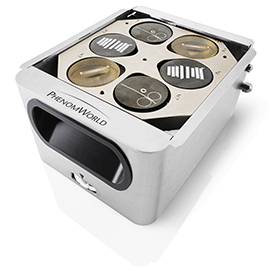 Samples can be mounted in resin and polished to reveal grain structures, image cross-sections, or to increase the accuracy of EDS measurements. Resin mount holders for the Phenom XL clamp the sample near the top surface, so all samples will remain level and at the same working distance without modifying their bottom surfaces.
Resin mount sample inserts are available in three standard sizes: 25mm (1 inch), 32mm (1 ¼ inch) and 40mm (1 ½ inch) diameters.