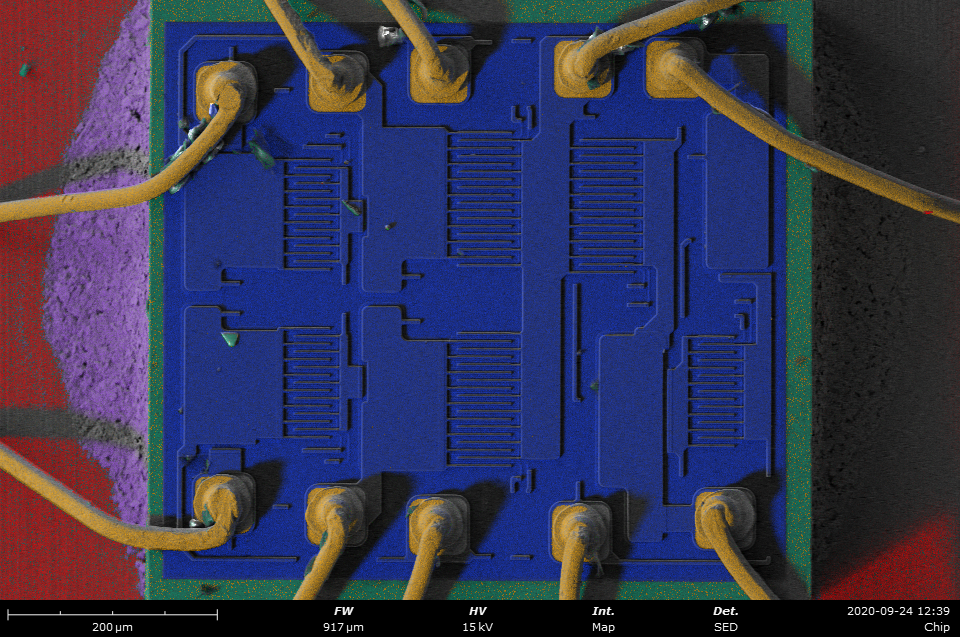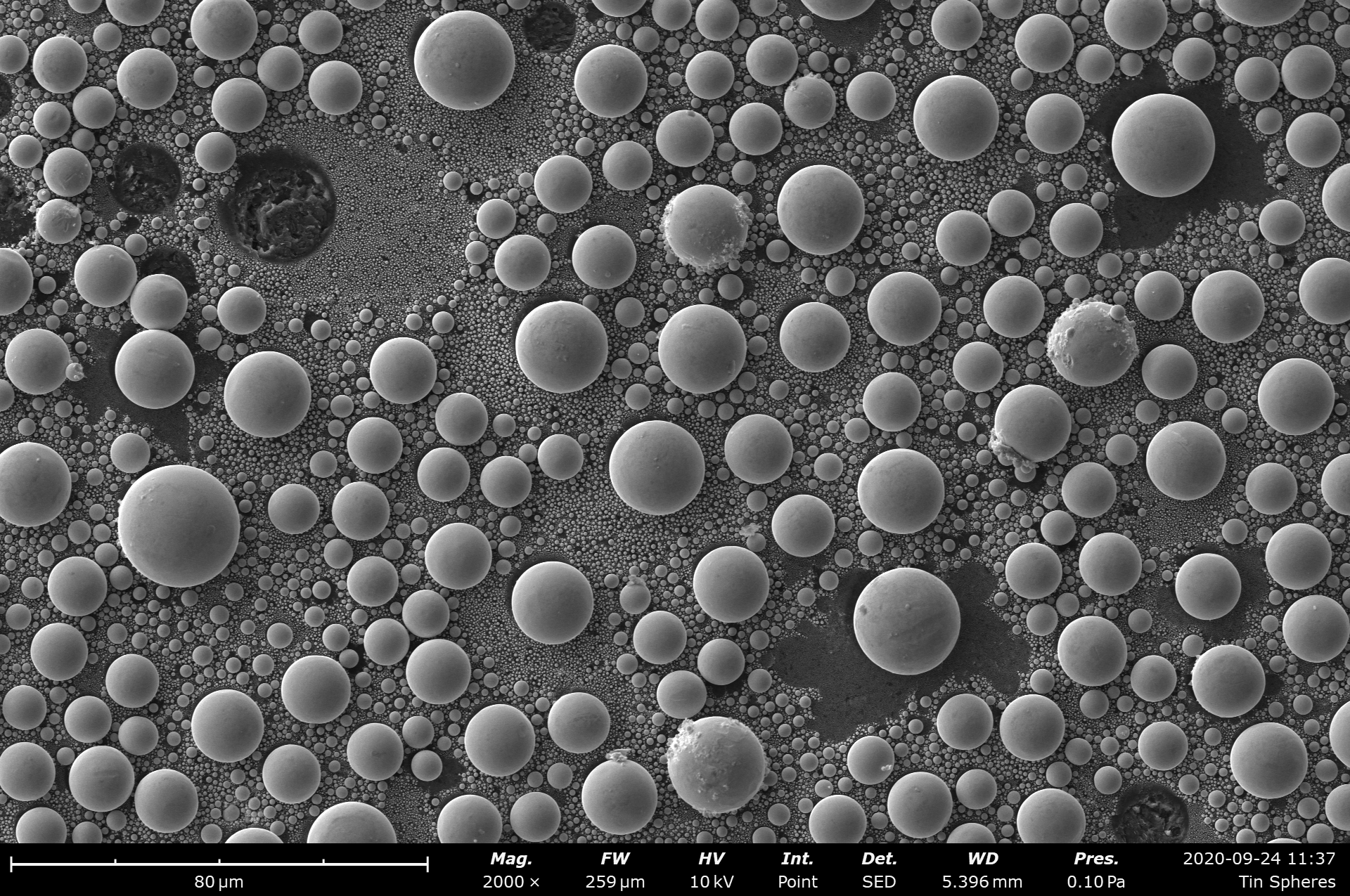 Integrated circuit EDS map
Integrated Circuit EDS Map
Argon-Compatible Phenom XL G2 Desktop SEM
The newest variation of the Phenom XL G2 desktop scanning electron microscope (SEM) was designed to be used in argon-filled glovebox to study materials that require non-reactive environmental conditions to prevent degradation. The compact footprint of the Phenom XL G2 ensures that it fits into a glovebox. The easy workflow and automation of the associated software enable completion of a full SEM workflow inside a glovebox while maintaining conditions that minimize the risk of sample degradation. From sample preparation and imaging to performing elemental analysis (EDS), users can maintain sample integrity and complete experiments faster without sacrificing performance.
The Phenom XL G2 has earned its reputation as an essential piece of equipment in labs around the world. Thanks to its robust Cerium Hexaboride (CeB6) electron source, easy workflow, and large sample stage, the Phenom XL delivers results faster—with minimal effort required.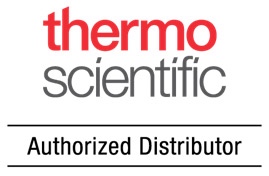 ---
Features
The glovebox-compatible Phenom XL is designed to automate the SEM workflow for air-sensitive materials, mitigating the risk of degradation and increasing sample throughput. Built on the platform of the best-selling Phenom XL desktop SEM, the glovebox-compatible Phenom offers the benefits of climate control, along with the many key features of the original system.

---
Key Benefits:
Compact and easy to use, even inside a glovebox
The original Phenom XL is an excellent solution for those who need the functionality of an SEM, but either lack the space and infrastructure for a floor model or need a more cost-effective option. The glovebox-compatible Phenom XL leverages these benefits to provide an efficient workflow for SEM users in battery research and other applications where samples are volatile or can degrade when exposed to air.
Since the Phenom XL was designed with a focus on automation, it also supports remote accessibility. Once the samples are loaded, users can access the Phenom User Interface (UI) from anywhere with an internet connection, for full remote control over imaging and analysis.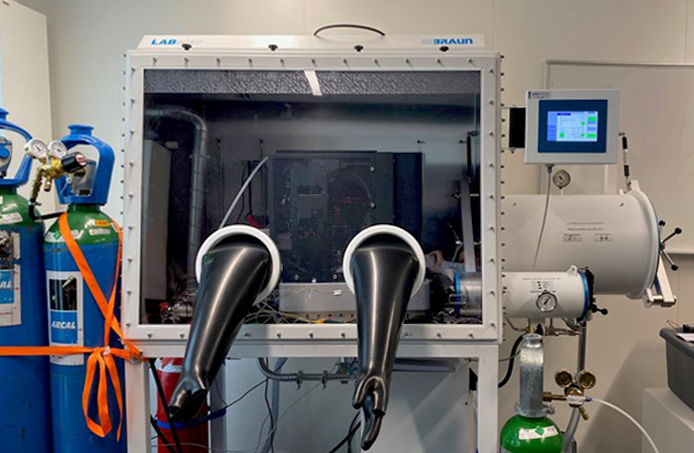 Fastest vent / load cycle of any SEM, delivering high-resolution images in under 60 seconds
Phenoms have an efficient vacuum column design, which keeps the CeB6 source on and always ready to image. The front-loading design of the Phenom XL makes quick work of inserting the sample stage and eliminates the need to open the vacuum chamber to load samples. Next, an optical camera captures a top-down true-color photo of the sample stage. The optical image stays pinned on the UI screen during SEM imaging, making getting lost while navigating around a sample a thing of the past. Including the time it takes for the Phenom to capture the optical image of the stage, getting to a crisp, high-contrast SEM image takes less than one minute.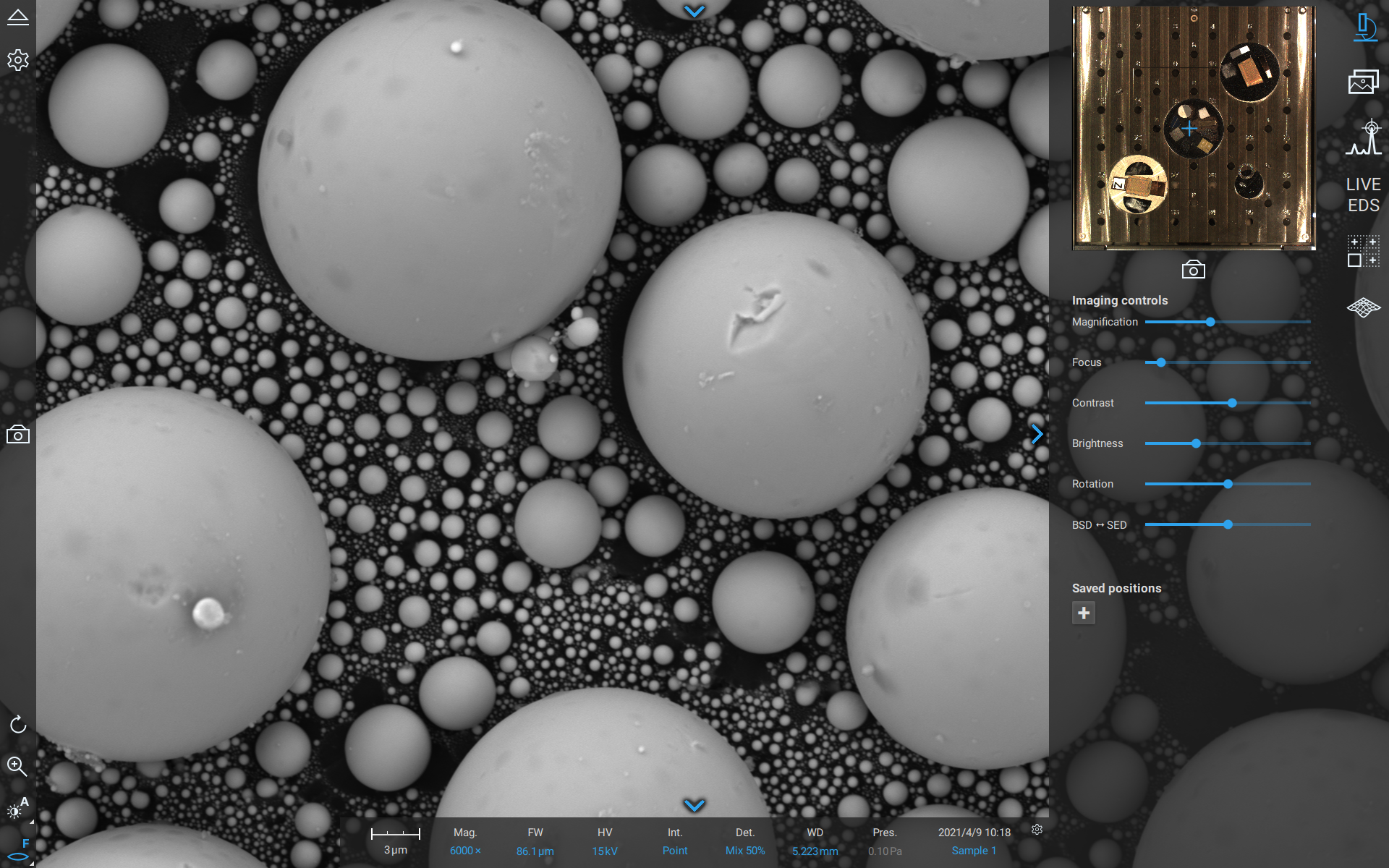 Optional fully integrated energy dispersive spectroscopy (EDS) detector for one-click live elemental analysis
The Phenom XL includes a factory-equipped, fully-integrated EDS detector as an option, unlike many other desktop SEMs that can only be retrofitted with third-party EDS detectors. Thanks to the design of the vacuum column, the same working distance is used for high-resolution SEM imaging and EDS analysis, accelerating the process even further.
With the Phenom UI, there is no need to switch between computers or even software packages to complete elemental analysis. The built-in elemental analysis software makes identifying material compositions as easy as a single click, and more advanced analysis such as EDS line scanning and mapping, fast and convenient.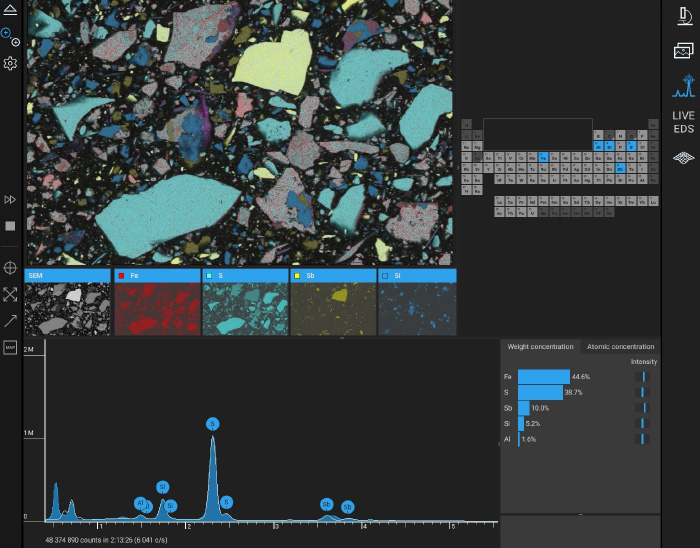 Easy-to-learn Phenom UI seamlessly integrates SEM imaging and EDS on one screen
Instead of switching between screens for imaging or analysis, the Phenom UI integrates them into one. This frees up valuable lab space, saves time, and makes high-throughput sample analysis not only possible but standard. The user-friendly UI tremendously helps with quickly capturing and analyzing SEM images and is easily learned without any arduous training.
Largest sample stage on a desktop SEM platform
The Phenom XL features the largest sample stage available for any desktop SEM. Sample area of 100mm by 100mm is available on a motorized X and Y sample stage, enabling numerous regions for SEM scrutiny. The sample holder also provides easy adjustment in the Z-direction for optimizing the height of samples before loading them into the system. With the flexibility to mount up to 36 different 12mm sample stubs in the holder, users can collect vast amounts of SEM and EDS data in a short amount of time.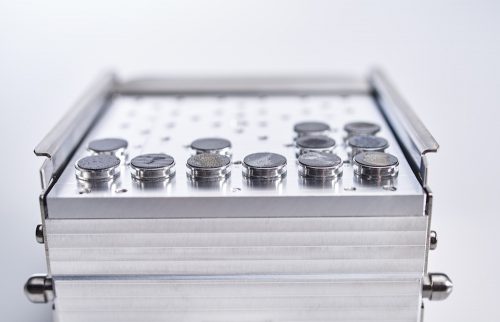 Comes with Phenom Programming Interface (PPI), enabling scripting of repetitive tasks with Python
The Phenom Programming Interface (PPI) takes Phenom XL performance to the next level. With PPI, users can automate imaging workflows, or write scripts to integrate Phenom functions into an existing standard process. PPI can also be used to create custom solutions for adjusting settings, acquiring images in specific regions of interest, and image processing post-acquisition.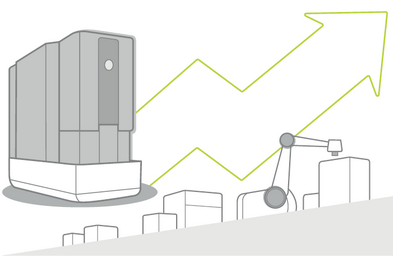 ---
Specifications
Phenom XL G2 Argon-Compatible Desktop SEM
Optical navigation camera
• Color image
• Bright-field and dark-field illumination
• Magnification range: 3 – 16x
Electron source
Ultra-high brightness, long-life CeB6 crystal source
Max. SEM magnification
200,000x
Resolution
< 10 nm
Image output resolution
Up to 7,680 x 4,800 pixels
Acceleration voltages
• Presets: 5 kV, 10 kV, and 15 kV
• Adjustable range: 4.8 kV – 15 KV
Vacuum modes
High, medium and low vacuum
Detectors
• BSD
• EDS (optional)
Sample size
• Up to 100 mm x 100 mm
• Up to thirty-six 12 mm ∅ pin stubs
Sample height
Up to 65 mm
Compare with other Phenom SEMs